Info
How to reach Porto San Rocco - Come arrivare a Porto San Rocco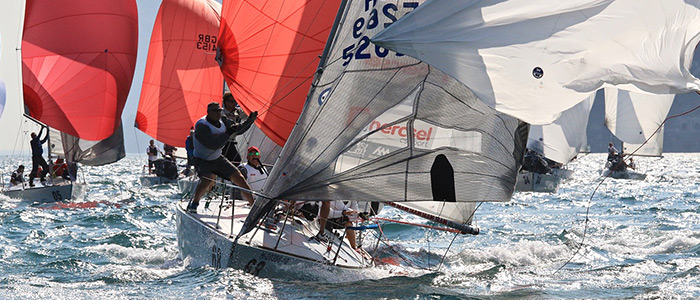 By Road
Follow the A4 highway to Trieste. After the toll station, continue for about 40km towards Muggia and take the Muggia exit before following the signs for Porto San Rocco.
By Air
The nearest airports are Trieste (55km), Venice (170 km), Portorose (Portorož) (30km) and Ljubljana (130km). There are direct flights to Trieste from all over Europe and connecting flights from across the globe.
By Sea
To reach Porto San Rocco by sea, you need to enter the Bay of Muggia, in the Gulf of Trieste. Pilotage for the final approach is straightforward. The breakwater entrance is 50 metres wide and is indicated by two green and red flashing lights. Marina Coordinates are 45° 36,621 North and 13° 45,155 East. There are no problems with draught inside the marina. Please contact the marina on channel 74 or 16 on arrival.
In Auto
Seguite l'autostrada A4 per Trieste. Una volta usciti al casello di Trieste Lisert, continuate per circa 40 km verso Muggia/Confine di Rabuiese e prendete l'uscita Muggia. Seguite poi la segnaletica per Porto San Rocco.
In Aereo
Gli aeroporti più vicini sono quelli di Trieste (55 km), Venezia (170 km), Portorose (30 km) e Lubiana (130 km). Esistono voli diretti per Trieste da tutta Europa e voli di collegamento da tutto il mondo.
Via Mare
Per raggiungere Porto San Rocco via mare occorre entrare nella Baia di Muggia all'interno del Golfo di Trieste. Il pilotaggio per l'accesso è semplice. L'entrata attraverso la diga frangiflutti è larga 50 metri ed è segnalata da due fanali a luce intermittente di colore verde e rosso. Non ci sono problemi di fondali. Le coordinate del Porto sono 45° 36,621 Nord e 13° 45,155 Est; al vostro arrivo vi chiediamo di contattare la marina sul canale 74 o 16 per l'assistenza all'ormeggio.